Onsite Laptop & Desktop Maintenance in Ormond
Experts in laptop & desktop maintenance for businesses & residents of Ormond.
Laptop & Desktop Maintenance Ormond
Same-day computer maintenance
Book an appointment with our local computer maintenance experts in Ormond today.
Customer service testimonials
Excellent service from start to completion with the recent upgrade of my iMac with RAM and SSD.
Hugh was my contact all the way through from live chat though to subsequent emails and all very promptly that helped me decide what will be best value vs. performance.
Hugh came and picked up and dropped off the computer all within 48hrs.
I Highly recommend these guys
Great service. . Very helpful staff and Pickup and delivery outside of business hours.
Easily to deal with and very knowledgeable.
Definitely recommend.
brilliant , friendly, trustworthy and efficient.
super happy.
Michael is the most professional Computer Geek that that we have ever contracted for our business. He responds to our emergency calls without delay and best of all he know his stuff. I can highly recommend Michael for any computer problem. Thanks des
Celebrating 20 years of IT maintenance in Ormond
On-demand IT maintenance in Ormond
Talk to our business computing team today about an on-demand maintenance solution for your organisation.
IT maintenance for all major technology brands
<text block>
<<Dedicated and experienced business IT maintenance technicians in Melbourne>>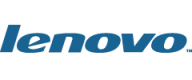 Book a same day IT maintenance service in Ormond
Book your same-day computer maintenance service today and we will call you right back to assist.
Recent Laptop & Desktop Maintenance services in Ormond
Helping local businesses in Ormond with their computer maintenance and technical difficulties.
May 1, 2015 Onsite Apple Mac support: Wireless Printer Networking inside virtual Windows in Ormond.
July 26, 2013 HP laserjet 3050 printer and scanner networking setup in Ormond.
June 13, 2013 outlook and z: drive support, mouse keyboard or alt + ctrl jam resolved in Ormond.
June 3, 2013 Error message when you try to open or save an e-mail attachment in Outlook: "Cannot create file" file name. in Ormond.
November 7, 2012 PC to iCloud sync support, system optimisation in Ormond.