Onsite Laptop & Desktop Maintenance in McKinnon
Experts in laptop & desktop maintenance for businesses & residents of McKinnon.
Laptop & Desktop Maintenance McKinnon
Same-day computer maintenance
Book an appointment with our local computer maintenance experts in McKinnon today.
Customer service testimonials
Hugh has been, as always, most helpful in addressing in a very expert way my desktop issues.
Great service by Jonathan and very cost efficient. Would highly recommend to anyone needing IT assistance.
Hugh was efficient, professional and did the job I wanted perfectly. Very thankful I found him!
brilliant , friendly, trustworthy and efficient.
super happy.
I got a quick solution to problem I faced.
Very helpful indeed.
Great service .. Thanks for the help
Celebrating 20 years of IT maintenance in McKinnon
On-demand IT maintenance in McKinnon
Talk to our business computing team today about an on-demand maintenance solution for your organisation.
IT maintenance for all major technology brands
<text block>
<<Dedicated and experienced business IT maintenance technicians in Melbourne>>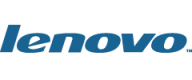 Book a same day IT maintenance service in McKinnon
Book your same-day computer maintenance service today and we will call you right back to assist.
Recent Laptop & Desktop Maintenance services in McKinnon
Helping local businesses in McKinnon with their computer maintenance and technical difficulties.
May 26, 2017 remote support: Firefox ATO extension installation and Java update to restore connectivity to Auskey ATO business portal in McKinnon.
March 3, 2017 Windows 10 image backup creation using Macrium redirect daily backup in McKinnon.
July 18, 2016 onsite support laptop repair in McKinnon.
April 20, 2016 Bigpond Account trouble shooting and password updates in McKinnon.
August 1, 2014 new user setup, email account configuration, windows server backup, wireless networking, seagate 2TB expansion drive installation in McKinnon.