Onsite Laptop & Desktop Maintenance in Malvern East
Experts in laptop & desktop maintenance for businesses & residents of Malvern East.
Laptop & Desktop Maintenance Malvern East
Same-day computer maintenance
Book an appointment with our local computer maintenance experts in Malvern East today.
Customer service testimonials
Hugh thank you so much for your assistance – we were most satisfied with your service and appreciate your help on this project.
Great work . Thanks for coming Home to repair my I Mac . Jonathan was amazing and really really polite .
Great service by Jonathan and very cost efficient. Would highly recommend to anyone needing IT assistance.
Hi Guys,
Great service thanks.
Alex has once again sorted out everything we need.
As Always very helpful and quick service thank you Michael and Team for always helping me! From day one you have always been available and quick with your service really appreciate it!
Celebrating 20 years of IT maintenance in Malvern East
On-demand IT maintenance in Malvern East
Talk to our business computing team today about an on-demand maintenance solution for your organisation.
IT maintenance for all major technology brands
<text block>
<<Dedicated and experienced business IT maintenance technicians in Melbourne>>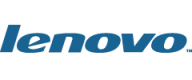 Book a same day IT maintenance service in Malvern East
Book your same-day computer maintenance service today and we will call you right back to assist.
Recent Laptop & Desktop Maintenance services in Malvern East
Helping local businesses in Malvern East with their computer maintenance and technical difficulties.
May 26, 2016 Windows 10 technical support: making Google Chrome default browser after upgrade and transferring favourites from Microsoft Edge in Malvern East.
March 30, 2016 Dell Inspiron laptop repair: Windows 10 downgrade to Windows 8.1 in Malvern East.
October 7, 2015 Outlook 2013 sending error after Windows 10 upgrade on Microsoft Surface Pro in Malvern East.
July 27, 2015 Toshiba satellite laptop maintenance support service in Malvern East.
September 13, 2013 Outlook issues: Office 2013 software upgrade and user changeover in Malvern East.