Onsite Laptop & Desktop Maintenance in Aspendale
Experts in laptop & desktop maintenance for businesses & residents of Aspendale.
Laptop & Desktop Maintenance Aspendale
Same-day computer maintenance
Book an appointment with our local computer maintenance experts in Aspendale today.
Customer service testimonials
As always, prompt, fast and effective support
Hugh thank you so much for your assistance – we were most satisfied with your service and appreciate your help on this project.
Hugh has been, as always, most helpful in addressing in a very expert way my desktop issues.
Jonathan came to my house on short notice and got my laptop up and running.
He was very polite and professional. A real gentleman.
Thank you so much for fixing my computer after a Microsoft update left me high and dry woth an unacessable computer.
Fabulous service which I highly recommend.
Thank you!
Very happy with your service.
Celebrating 20 years of IT maintenance in Aspendale
On-demand IT maintenance in Aspendale
Talk to our business computing team today about an on-demand maintenance solution for your organisation.
IT maintenance for all major technology brands
<text block>
<<Dedicated and experienced business IT maintenance technicians in Melbourne>>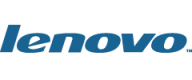 Book a same day IT maintenance service in Aspendale
Book your same-day computer maintenance service today and we will call you right back to assist.
Recent Laptop & Desktop Maintenance services in Aspendale
Helping local businesses in Aspendale with their computer maintenance and technical difficulties.
September 25, 2018 Google G-suite technical support: Gmail authentication issues after hack and password reset, enabled 2-step verification and created a new app password for Outlook in Aspendale.
September 17, 2015 remote windows 10 and windows 8.1 technical support: Office 365 unlicensed after windows update, MSI laptop networking support and software reinstallation in Aspendale.