Local Data Recovery in Burwood East
Need your deleted data recovered in Burwood East? We're here to help!
Data Recovery Burwood East
Get in touch for same-day data recovery at your home or business in Burwood East.
Customer service testimonials
I was very happy that Michael was able to not only explain my issue, but also provide a checklist to work through it for future reference. Then saving it to my desktop
Great service really friendly and efficient
Gladly recommend
Hugh was terrific. He communicated his time, the work in progress and the drop off. The work done was very professional and pleasing.
Michael was a pleasure to work with. There was plenty of communication pre service where he explained in detail what he would be doing to enhance computer.
Computer was ready the same day. Super fast and friendly service. Not to mention how fast my laptop was when it was when it came back.
Will definitely use him again if need be!!
Thank you Alex, your service was impressive and I couldn't be happier with the outcome.
Laptop & desktop

software data recovery

Burwood East
Same-day data restoration support
Speak to one of our friendly repair techs today or book online for immediate assistance.
Recovering data from leading computers
<text block>
<<Getting your data back from all major computer brands.>>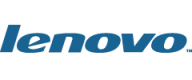 Business & residential data recovery Burwood East
Book your same-day data recovery pick-up today in Burwood East.
Recent Data Recovery services in Burwood East
We've been helping locals around Burwood East recover their data.