Local Data Recovery in Bentleigh East
Need your deleted data recovered in Bentleigh East? We're here to help!
Data Recovery Bentleigh East
Get in touch for same-day data recovery at your home or business in Bentleigh East.
Customer service testimonials
Hugh was able to efficiently resolve issue remotely.
Very grateful for timely & friendly response.
I was very happy that Michael was able to not only explain my issue, but also provide a checklist to work through it for future reference. Then saving it to my desktop
Many thanks to Jonathan and the team for their very quick response to my call for help when my PC crashed and was under attack.
Within a couple of hours the system was up and running again and its back to business.
Their prompt attention and professionalism is to be congratulated.
Jonathan visited our business to help me with memory problems on my laptop. He was extremely efficient, professional, and knowledgeable. He upgraded the memory and seamlessly transferred all my information on to the new Hard-Drive without missing a beat.
I was thrilled with his service and will definitely use his services again in the future.
I got a quick solution to problem I faced.
Very helpful indeed.
Great service .. Thanks for the help
Laptop & desktop

software data recovery

Bentleigh East
Same-day data restoration support
Speak to one of our friendly repair techs today or book online for immediate assistance.
Recovering data from leading computers
<text block>
<<Getting your data back from all major computer brands.>>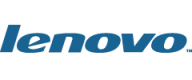 Business & residential data recovery Bentleigh East
Book your same-day data recovery pick-up today in Bentleigh East.
Recent Data Recovery services in Bentleigh East
We've been helping locals around Bentleigh East recover their data.
October 5, 2016 Lenovo Yoga 3 Pro m.2 sata data recovery in Bentleigh East.
June 14, 2016 WD MyPassport 1TB USB hard disk drive partial data recovery (one of the platter heads is not functioning) in Bentleigh East.
September 7, 2013 Seagate Freeagent GoFlex 1TB USB 2.0 data recovery in Bentleigh East.
June 26, 2012 Digital PVR data recovery in Bentleigh East.
March 1, 2012 data recovery & transfer to new laptop in Bentleigh East.