Local Computer Repairs in Toorak
Your local computer repairs and laptop repairs experts in Toorak.
Intuitive Strategy offer computer repairs in Toorak and professional computer repair service. Our experienced technicians are available at home, your office or business every day. Offering expert computer advice to our customers with a friendly service. We have over 10years experience in resolving laptop computer problems in Toorak and providing solutions.
Our work is carried out on-site in Toorak at your leisure and a time that is suitable for you. Let us see you just about any day of the week Monday through Saturday. Have your computer repaired in Toorak the same day with our on-site computer repair service.
Desktop computer repair Toorak, desktop repairs, laptop repairs and notebook repairs in Toorak at your convenience!
Local computer repairs in Toorak
We are your local computer repair experts in Toorak. You may have seen us around Williams Road in Toorak helping locals just like you! Support the local community and using reliable computer services in Toorak by speak to us today.
Toorak computers fixed the first time, every time – call us today on 1300-694-877!
Same-day computer repairs
Book an appointment with a local computer repair expert in Toorak today.
For same-day repairs at your home, office or a location of your choice.
Customer service testimonials
Hugh was able to efficiently resolve issue remotely.
Very grateful for timely & friendly response.
Many thanks to Jonathan and the team for their very quick response to my call for help when my PC crashed and was under attack.
Within a couple of hours the system was up and running again and its back to business.
Their prompt attention and professionalism is to be congratulated.
Jonathan visited our business to help me with memory problems on my laptop. He was extremely efficient, professional, and knowledgeable. He upgraded the memory and seamlessly transferred all my information on to the new Hard-Drive without missing a beat.
I was thrilled with his service and will definitely use his services again in the future.
Very good and quick service from a professional who listened to the problem and found the solution. Thanks Hugh.
As always excellent service.
Notebook & desktop upgrade experts in Toorak
Priority business workstation repair service
Talk to our team of business workstation experts today or book online for immediate support.
Computer brands repaired in Toorak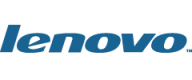 Book a same-day computer repair in Toorak
Book your same-day computer service or IT support service today and we will call you right back to assist.
Recent Computer Repairs services in Toorak
Helping locals around Toorak with their computer problems and technical difficulties.
January 20, 2021 laptop computer repair: Dell Inspiron 5482 NVMe 256 to 512GB SSD upgrade in Toorak.
April 27, 2020 Apple Mac software update and technical support in Toorak.
January 28, 2020 Windows 10 computer repair in Toorak.
October 12, 2018 Lenovo laptop computer repair support: device not powering on in Toorak.
April 16, 2018 laptop computer repairs: HP Envy 14-K124tx keyboard replacement service, Gigabyte laptop SSD upgrade and Windows 10 clone in Toorak.