Local Computer Repairs in St Kilda East
Your local computer repairs and laptop repairs experts in St Kilda East.
Computer Repairs St Kilda East
Intuitive Strategy provide computer repairs in St Kilda East and desktop & laptop support services. Our expert computer technicians have over 10years experience and are available at your business today or at your home. We offer expert computer advice in St Kilda East for all computers. We are experts with laptop computer problems in St Kilda East and providing quality computer solutions (data recovery, laptop service, wireless networking, pc repairs).
Our techs can come to you, on-site computer solutions in St Kilda East to fix your computer so you can continue with your day. Choose a day and time and we will be there to repair your computer. Let us service your laptop or desktop PC on just about any day of the week. Same day computer repair service in St Kilda East by your local computer technician is easy.
Desktop & laptop computer repairs St Kilda East and notebook repairs in St Kilda East to suite you!
Local computer repairs in St Kilda East
We are your local computer repair experts in St Kilda East. Catch us around Balaclava Road in St Kilda East getting laptops & desktops back up and running! We aim to fix everyone's problems in the community and offer reliable computer services in St Kilda East.
St Kilda East's computers fixed the first time, every time – call us today on 1300-694-877!
Same-day computer repairs
Book an appointment with a local computer repair expert in St Kilda East today.
For same-day repairs at your home, office or a location of your choice.
Customer service testimonials
I was very happy that Michael was able to not only explain my issue, but also provide a checklist to work through it for future reference. Then saving it to my desktop
Great work . Thanks for coming Home to repair my I Mac . Jonathan was amazing and really really polite .
Excellent service from start to completion with the recent upgrade of my iMac with RAM and SSD.
Hugh was my contact all the way through from live chat though to subsequent emails and all very promptly that helped me decide what will be best value vs. performance.
Hugh came and picked up and dropped off the computer all within 48hrs.
I Highly recommend these guys
Alex was fantastic. He gave me great advice, was able to see me at very short notice just before the new year and was friendly, professional and fantastic!! Will definitely recommend to all my friends and keep coming back for any future issues. Thanks.
Hi Michael,
Thanks for your very prompt response, and attendance to the issues. Corrected quickly and efficiently.
Cheers,
Wayne
Notebook & desktop upgrade experts in St Kilda East
Priority business workstation repair service
Talk to our team of business workstation experts today or book online for immediate support.
Computer brands repaired in St Kilda East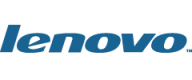 Book a same-day computer repair in St Kilda East
Book your same-day computer service or IT support service today and we will call you right back to assist.
Recent Computer Repairs services in St Kilda East
Helping locals around St Kilda East with their computer problems and technical difficulties.
December 16, 2020 Onsite troubleshooting of Mac issues in St Kilda East.
May 15, 2020 HP Pavillion gaming desktop computer repair service: Kmode Exception Not Handled Error, desktop documents data backup and Windows 10 PC reformat in St Kilda East.
April 24, 2020 Desktop PC Repair: Windows 10 booting to a black screen in St Kilda East.
July 31, 2019 Sony VAIO VGN-AW190 SSD laptop repair: 1TB SSD installation laptop upgrade service in St Kilda East.
May 1, 2019 Asus laptop computer repair in St Kilda East.