Local Computer Repairs in Middle Park
Your local computer repairs and laptop repairs experts in Middle Park.
Computer Repairs Middle Park
Your local computer repairs in Middle Park by our friendly computer repairs experts. Let us come to you on-site in Middle Park, at your home or office.
Most of our work is done on-site in Middle Park at just about anytime and most days (Monday – Saturday). We can have your computer repaired in Middle Park the same day with our on-site computer repair service.
PC computer repair Middle Park, desktop repairs, laptop repairs and notebook repairs in Middle Park at your convenience!
Local computer repairs in Middle Park
Middle Park's local computer repair experts are your friendly neighbours! We come through Middle Park every morning on our way to fix computer problems and repairing broken laptops. Speak to a local computer repairs expert in Middle Park today and get the job done right.
Get your computer fixed the first time by calling us today on 1300-694-877!
Same-day computer repairs
Book an appointment with a local computer repair expert in Middle Park today.
For same-day repairs at your home, office or a location of your choice.
Customer service testimonials
My recent consultation was my third.
Hugh my consultant is a lovely guy and fabulous. He's technically highly competent.
I highly recommend Hugh and Intuitive Strategy.
Great service really friendly and efficient
Gladly recommend
Many thanks to Jonathan and the team for their very quick response to my call for help when my PC crashed and was under attack.
Within a couple of hours the system was up and running again and its back to business.
Their prompt attention and professionalism is to be congratulated.
Hugh was a great help. Friendly and efficient
The service provided by Intuitive Strategy is cost efficient, highly professional and at times beyond the call of duty. Michael's knowledge in all matters related to his field of expertise is exemplary.
Notebook & desktop upgrade experts in Middle Park
Priority business workstation repair service
Talk to our team of business workstation experts today or book online for immediate support.
Computer brands repaired in Middle Park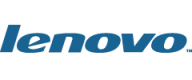 Book a same-day computer repair in Middle Park
Book your same-day computer service or IT support service today and we will call you right back to assist.
Recent Computer Repairs services in Middle Park
Helping locals around Middle Park with their computer problems and technical difficulties.
April 11, 2018 On-site technical support: Network connectivity, Apple iCloud, iPad Library apps in Middle Park.
July 20, 2016 Delivery of Lenovo B5080 notebook and setup/transfer of user data in Middle Park.
June 28, 2012 new intel i5 desktop computer installation, user account setup and repair recovery in Middle Park.