Local Computer Repairs in Glen Huntly
Your local computer repairs and laptop repairs experts in Glen Huntly.
Computer Repairs Glen Huntly
Intuitive Strategy provide computer repairs in Glen Huntly and local computer support services. Our dedicated technical experts have over 10years experience and are available at your home, office or business today. We offer expert computer advice in Glen Huntly for Windows users. We are experts at resolving laptop computer problems in Glen Huntly and providing quality computer solutions (wireless networking, PC repairs, data recovery and much more).
We can come to you, on-site computer solutions in Glen Huntly to fix your computer so your day can continue uninterrupted. Choose a time and we will be there to repair your computer. Let us service your laptop or desktop PC on just about any day of the week Monday through Saturday. Have your computer repaired in Glen Huntly the same day with our efficient on-site computer repair service.
Desktop & laptop computer repairs Glen Huntly and notebook repairs in Glen Huntly to suite you!
Local computer repairs in Glen Huntly
We are your local computer repair experts in Glen Huntly, you may have noticed us around Grange Road in Glen Huntly fixing your neighbours laptops & desktops! We aim to support everyone in the community and offer reliable computer services in Glen Huntly.
Glen Huntly's computers fixed the first time, every time – call us today on 1300-694-877!
Same-day computer repairs
Book an appointment with a local computer repair expert in Glen Huntly today.
For same-day repairs at your home, office or a location of your choice.
Customer service testimonials
A reliable & prompt sevice, professionally and efficiently performed.
Always find solution to problem presented.
Highly recommended.
Michael was a pleasure to work with. There was plenty of communication pre service where he explained in detail what he would be doing to enhance computer.
Computer was ready the same day. Super fast and friendly service. Not to mention how fast my laptop was when it was when it came back.
Will definitely use him again if need be!!
Jonathan was fantastic. He really put a lot of work into solving my computer problem and pro-offered alternative solutions, if the problem reoccurred. He also gave me some very helpful Microsoft Office software advice.
All experiences with Intuitive Strategy are positive. Michael is extremely professional and knows what he is doing. Follow up is 100%. Would absolutely recommend.
As always excellent service.
Notebook & desktop upgrade experts in Glen Huntly
Priority business workstation repair service
Talk to our team of business workstation experts today or book online for immediate support.
Computer brands repaired in Glen Huntly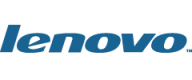 Book a same-day computer repair in Glen Huntly
Book your same-day computer service or IT support service today and we will call you right back to assist.
Recent Computer Repairs services in Glen Huntly
Helping locals around Glen Huntly with their computer problems and technical difficulties.