Local Computer Repairs in Dingley
Your local computer repairs and laptop repairs experts in Dingley.
We can fix it, computer repairs Dingley. Need a local computer expert in and around Dingley?
Let us help you with your broken laptop or computer that just wont start.
We can come to you on-site in Dingley and get the job done fast. Same day computer repair services in Dingley are available now!
Speak to us today on 1300-694-877 and see how easy it can be to get your desktop pc or notebook repaired.
Same-day computer repairs
Book an appointment with a local computer repair expert in Dingley today.
For same-day repairs at your home, office or a location of your choice.
Customer service testimonials
Jonathan visited our business to help me with memory problems on my laptop. He was extremely efficient, professional, and knowledgeable. He upgraded the memory and seamlessly transferred all my information on to the new Hard-Drive without missing a beat.
I was thrilled with his service and will definitely use his services again in the future.
Prompt and professional service. Laptop working better than new.
I got a quick solution to problem I faced.
Very helpful indeed.
Great service .. Thanks for the help
Hugh was a great help. Friendly and efficient
Prompt,efficient,friendly,what's not to like?
This is what service is all about.
Notebook & desktop upgrade experts in Dingley
Priority business workstation repair service
Talk to our team of business workstation experts today or book online for immediate support.
Computer brands repaired in Dingley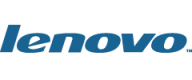 Book a same-day computer repair in Dingley
Book your same-day computer service or IT support service today and we will call you right back to assist.
Recent Computer Repairs services in Dingley
Helping locals around Dingley with their computer problems and technical difficulties.
January 4, 2021 Windows 10 desktop computer repair: stuck in automatic startup repair in Dingley.
October 12, 2015 onsite computer repair, cleanup and data backup in Dingley.
June 7, 2013 comptuer repair: 4GB (2GB x 2) Patriot RAM replacement in Dingley.