Local Computer Repairs in Bentleigh
Your local computer repairs and laptop repairs experts in Bentleigh.
Computer Repairs Bentleigh
Looking for local computer repairs services in Bentleigh? Then you need our professional computer technicians. We are ready to visit you on-site today, at your business, home or office and repair your problem fast.
Our experts come to you in Bentleigh when you need us most, any day of the week that's best for you. Your laptop or desktop computer repaired in Bentleigh the very same day with our onsite computer repair service.
Computer repair Bentleigh, laptop repairs, desktop repairs, notebook repairs in Bentleigh. Just ring us and we will be at your place!
Local computer repairs in Bentleigh
Local computer repairs experts are next door to you in Bentleigh! We are available in most suburbs around Bentleigh. Looking for a local experienced computer repair business? Our technical support staff have over 18 years experience with all computers. We can fix laptops, desktops, servers, and just any about anything else (except the kitchen sink).
We can service your PC or Mac today, on-site at your home or office. IT support when you need it most!
Same-day computer repairs
Book an appointment with a local computer repair expert in Bentleigh today.
For same-day repairs at your home, office or a location of your choice.
Customer service testimonials
I would recommend Jonathan's services to anyone. He was prompt, polite and very helpful. My computer is working at an unbelievable speed now, just like new!
Thank you very much, Jonathan.
Excellent prompt service as always
Michael was 100% professional and supportive. Would strongly recommend. Many thanks. Jerome
Thanks for your quick help. Alex was perfect professionally. He is really kind and polite as well. Keep going this way. Thanks again.
The services provided to me over several years have been exceptional. The knowledge of the staff is nothing short of incredible. I would not hesitate to recommend Intuitive Strategy to anyone seeking IT help and support.
Notebook & desktop upgrade experts in Bentleigh
Priority business workstation repair service
Talk to our team of business workstation experts today or book online for immediate support.
Computer brands repaired in Bentleigh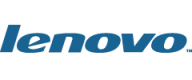 Book a same-day computer repair in Bentleigh
Book your same-day computer service or IT support service today and we will call you right back to assist.
Recent Computer Repairs services in Bentleigh
Helping locals around Bentleigh with their computer problems and technical difficulties.
December 7, 2020 Desktop computer repair for Windows 10 critical processor failure, SSD upgrade, HP ProDesk computer setup in Bentleigh.
November 25, 2020 Computer repair service: Synology NAS Diskstation hardware failure, drives replacement into new NAS, Outlook email changing TO address automatically bug troubleshooting in Bentleigh.
November 18, 2020 Laptop computer repair: Lenovo stuck in Windows 10 startup repair loop in Bentleigh.
November 4, 2020 Desktop computer repair: NVIDIA Geforce graphics card installation in Bentleigh.
October 5, 2020 Desktop computer repair: 16GB RAM upgrade in Bentleigh.